BLUE ANGELS SHOW
Price includes a reserved chair at the practice show with lunch and a meet and greet with some of the Blue Angel crew for a Q & A session. Be sure and bring your photo ID which will be requi red to enter Naval Air Station Pensacola and the Naval Air Museum.
USS ALABAMA (BB – 60) TOUR
After a restroom equipped bus ride from Pensacola, you will board the USS Alabama and explore via the self-guided tour the gun turrets, view crew's quarters, sick bay, an engine room and much more. There are 12 decks open for touring. The main deck of the Battleship is handicapped accessible. You will be served lunch in the Wardroom. After touring the Alabama, head down to the 36,000 sq.ft. Aircraft Pavilion, dedicated to the 29 Medal of Honor recipients from the State of Alabama. In here, your group can view aircraft such as the A-12 "Blackbird" Spy Plane and a P51-D Mustang Redtail, the type of plane flown by the valiant Tuskegee Airmen. There are more than 25 aircraft on display in Battleship Park. After the Aircraft Pavilion we journey on over to the USS Drum (SS – 228). The Drum is not handicapped accessible, however there is a video about the submarine that runs continuously in the Aircraft Pavilion.
HISTORIC DOWNTOWN PENSACOLA TOUR
Enjoy a narrated tour of the historic area of Downtown Pensacola, the "City of Five Flags". You will hear about America's first settlement of 1559 followed by permanent colonization in 1698. The tour will take you by the 1912 L&N railroad depot, Saint Michael's Cemetery of the late 1700's and the 1832 Christ Church which was used by Union soldiers during the Civil War as a barracks and hospital. In the Historic Village, you will ride by several museums, the Julee cottage that was built around 1798 and Fort George. The tour will stop at the Veteran's Memorial Park and Wall South. Some reunions have Beach Bum Trolley setup a memorial service with the active duty NAS Color Guard. The tour will stop at McGuire's Irish Pub for lunch.
NATIONAL NAVAL AVIATION MUSEUM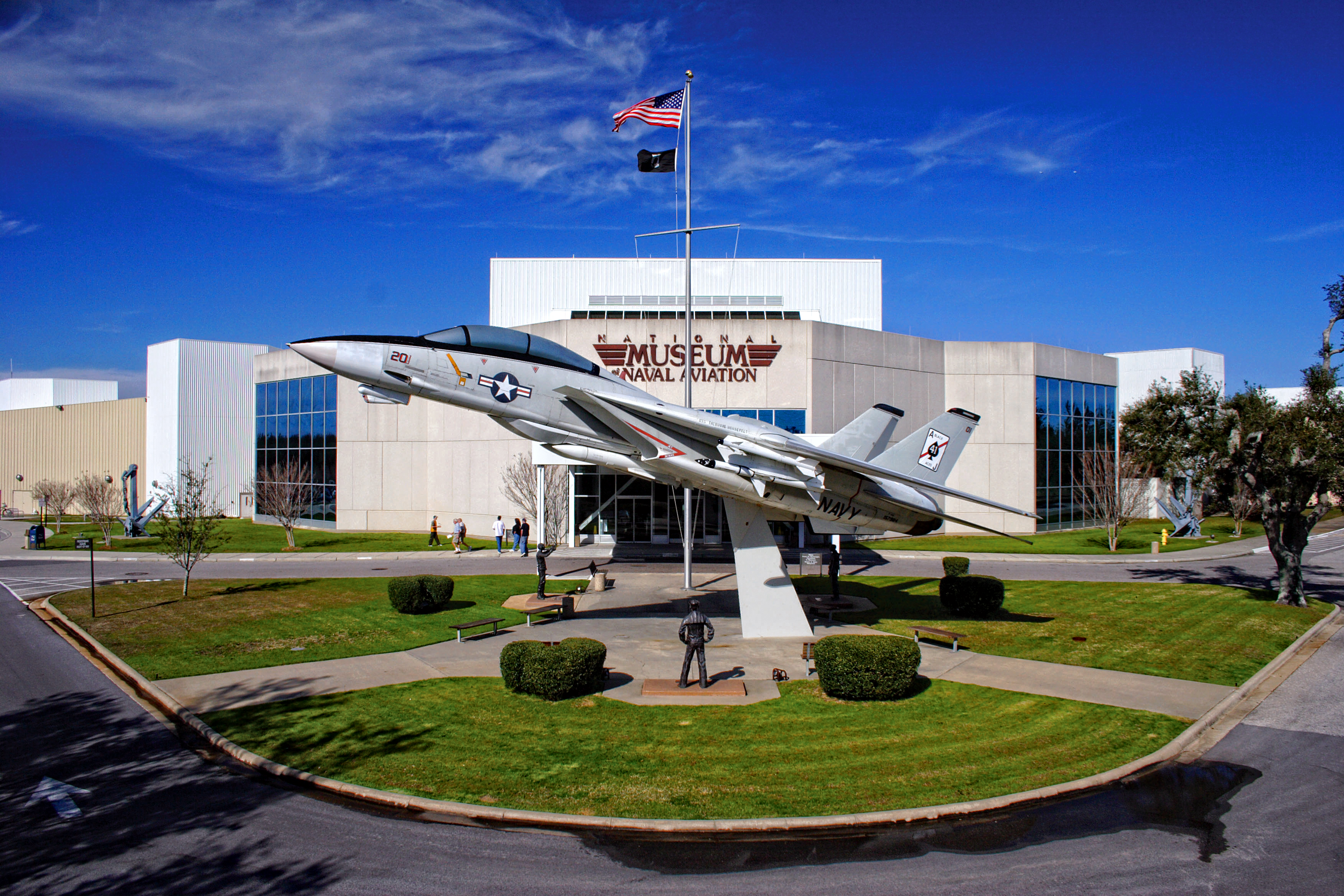 The National Naval Aviation Museum has much to offer in its 350,000 square feet of exhibit space and outside on its 37-acre grounds. As the world's largest Naval Aviation museum and one of the most-visited museums in the state of Florida, the National Naval Aviation Museum is home to more than 150 aircraft representing Navy, Marine Corps, and Coast Guard aviation. You can either take a guided tour or do a self-guided tour. You can also grab a bite to eat at the Cubi Bar Café.
DOLPHIN CRUISE  ON PENSACOLA BAY
Welcome to Pensacola Beach's original Dolphin Cruise boat "Chase-n-Fins!" Two-hour Dolphin adventures in Pensacola Bay and surrounding waters. Chase-n-Fins is a 50-foot twin diesel converted Navy Launch certified for 49 passengers. With plenty of open deck space, passengers can move about to position for the perfect photo or take advantage of the shaded area. The crew of Chase-n-Fins is very knowledgeable about Dolphins and the area marine life as well as the local and historical landmarks. The Dolphins are willing to entertain you in their natural environment. After the cruise docks, enjoy a picnic lunch at the Marina. After lunch, we will proceed to Pensacola Beach and the "Boardwalk" for a little leisure time and shopping